GoMidwife is currently offering one of the only midwifery certification programs combining education,apprenticeship and midwifery training specific to those seeking to serve in developing nations as well as crisis situations. Our focus is to train educators, doulas, midwives and health practitioners to serve women in developing world and crisis situations in out of hospital settings while earning a recognized certification in midwifery both domestically within the United States and internationally.
It is our mandate to educate and train the next generation of midwives to serve the nations.
There is so much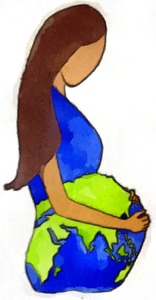 more to midwifery than simply catching babies. It is important to us to teach midwifery as a ministry tool.  We desire to train women to change communities through midwifery. To that end, our program integrates midwifery knowledge and skills with community development principles, sustainable agricultural practices and nutrition because healthy pregnancies are predicated upon healthy mothers and babies with access to enough nutritious food at all times. Every aspect of our training focuses on maternal-child health and well-being, but through a broad lens.
The desire of GoMidwife is to go to those who will never come to us. Of the world's mothers 43%, if attended at all, will be attended by a Traditional Birth Attendant or TBA. These are women who desire to serve their communities well, but who have never had an opportunity to be properly trained or educated themselves. We will train here and then GO and train them there.
We are looking for those that are ready to make an impact in the lives of thousands of women and children around the world. The time has never been more right and the need never more urgent than it is today. Families, communities, and nations are on the cusp of seeing sweeping changes that will have a positive impact for generations to come. Join us and be part of redeeming birth for those that have been longing to reclaim their hope.
For more information about a specific program you can follow the links below.  To download an application packet for one of these specialties you can look HERE.
Certified Childbirth Educator (CBE)
Certified Lactation Consultant (CLC)
Certified Herbal Educator (CHE)
Certified Birth Assistant (CBA)
Certified Birth Assistant- International (CBA-I)