Join us October 18-23, 2015 in Colorado Springs, Colorado for our doula and childbirth educator certification courses. This week will serve as a two-course intensive covering both doula and childbirth educator curriculum and will offer plenty of hands-on instruction and training.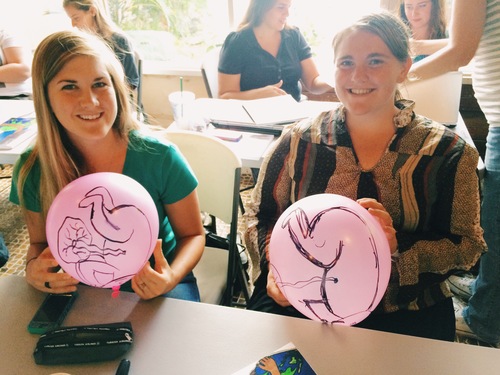 Topics covered in this intensive include instruction in the following:
How to Educate Women
Teaching Adults
Communication Skills
Learning Styles
Writing a Curriculum
What is a Doula
Comfort Measures
Massage
Labor and Birth Positions
Using Rebozo
Nutritional Doula
Labor Doula
Postpartum Doula
Course cost:
The cost of the intensive combination course is $420 which includes all instruction and materials including your course manuals which are required for continued coursework if you plan to complete your certification. Housing, transportation and meals are all available for an additional cost through the Colorado Springs Youth With a Mission campus. Please note that the courses will be taught together and so we are unable to offer them separately during this week.
Housing, meals and transportation:
If you are joining us from out-of-town, single and double occupancy rooms are available on the Colorado Springs Youth With a Mission campus at a rate of $40 per night single occupancy and $20 per night double occupancy. A full week discount will apply when rooms are booked in advance for the full week (18-23) and will be charged at a rate of $200 (instead of $280) for single occupancy and double occupancy rooms will run $100 per person. Meal tickets are also available for purchase.
*If you plan to stay on campus or will need airport shuttle pickup from Colorado Springs Airport, please indicate either on the registration form below and we will contact you with more information.
If you have any questions please don't hesitate to contact Samantha@GoMidwife.com.