GoMidwife is going to Orange County in December!

Doula and Childbirth Education Weekend Intensive
Dates to be announced.

Do you want to serve women during the childbearing years and support them during labor? We will offer a Doula and Childbirth Education 3 day weekend intensive. This course will teach you how to become a doula and/or childbirth educator. Topics will include: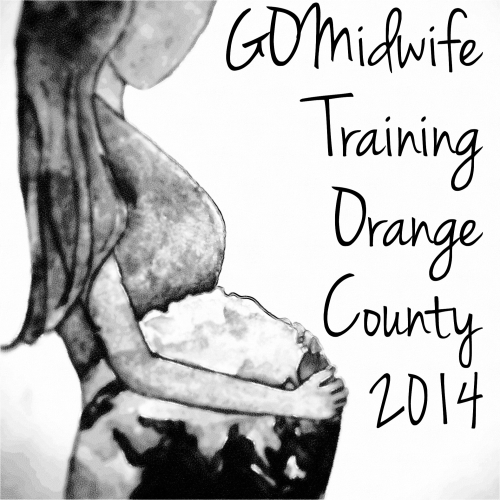 Doula to Include:
What is a Doula
Comfort Measures
Massage
Labor and Birth Positions
Using Rebozo
Nutritional Doula
Labor Doula
Postpartum Doula
Childbirth Education to Include:

How to Educate Women
Teaching Adults
Communication Skills
Learning Styles
Writing a Curriculum
Crisis Birth Responder Week Intensive
Dates to be announced.

Are you a missionary serving in a rural or developing nation? Are you interested in working in maternal-child health? Do you want to learn how to respond and support women during birth in crisis situations? Join us in December for training, We will offer a Crisis Birth Responder week intensive.

Topics to Include:
Vital Signs
Universal Precautions
Introduction to Female Anatomy
Stages of Labor
Birth Emergencies
Clean Birth Kits
Newborn Care
Kangaroo Care
Immediate Postpartum Care
Register and Pay for courses HERE.